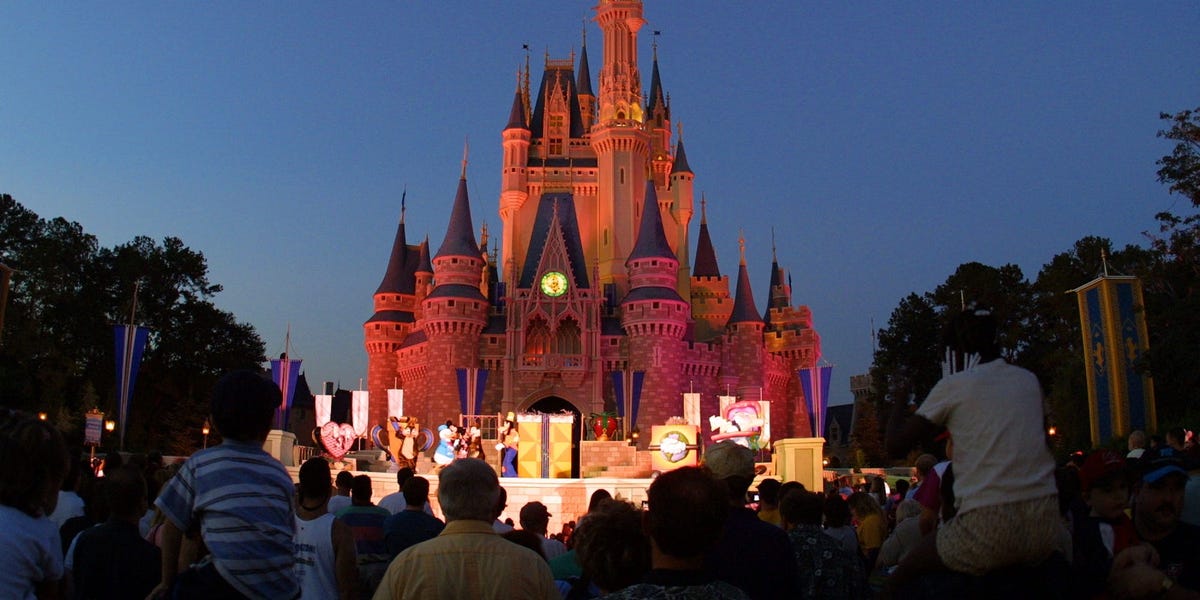 Disney is een stap dichter bij het creëren van zijn eigen themapark-metaverse.
Het entertainmentbedrijf werd onlangs goedgekeurd voor een patent op een "virtual-world simulator".
De technologie omvat een volgsysteem en een 3D-beeldprojector – dit is wat het zou kunnen doen.
Bezoekers van het Disney-park kunnen binnenkort door de metaverse rijden terwijl de entertainmentgigant headsetloze augmented reality verkent.
Disney Enterprises werd in de laatste week van december goedgekeurd voor een patent op een "virtual-world simulator". De technologie zou 3D-beelden en virtuele effecten op fysieke ruimtes projecteren, volgens de Amerikaans octrooibureau.
In plaats van te zijn ontworpen voor massa-entertainment, zou het apparaat individuele parkbezoekers volgen om de projecties te personaliseren. Terwijl de ene familie bijvoorbeeld Mickey Mouse ziet begroeten bij een hotdogkraam, kan een andere groep met Harry Potter praten terwijl ze een kopje Boterbier pakken.
De technologie sluit aan bij het doel van het merk om verhalen te vertellen door middel van een "driedimensionaal canvas", zoals benadrukt door CEO Bob Chapek tijdens Disney's winstoproep voor het vierde kwartaal.
"Onze inspanningen tot nu toe zijn slechts een proloog op een tijd waarin we de fysieke en digitale werelden nog nauwer met elkaar kunnen verbinden, waardoor verhalen zonder grenzen kunnen worden verteld in onze eigen Disney-metaverse," zei Chapek.
Disney-functionarissen vertelden: The LA Times dat het bedrijf "op dit moment geen plannen" heeft om de simulator te gebruiken, eraan toevoegend dat Disney honderden patenten per jaar indient om de zich ontwikkelende technologieën te onderzoeken. Een woordvoerder reageerde niet direct op het verzoek van Insider om commentaar.
Het patent benadrukt het vermogen van de simulator om gedeelde virtuele-wereldervaringen te creëren zonder een headset of mobiel apparaat, wat "duur en onhandig om te dragen kan zijn". Het zegt ook dat draagbare AR-apparaten tijdens het COVID-19-tijdperk "lastige sanitaire procedures" zullen vereisen.
creditSource link